When your vehicle windows are broken or damaged, you want them fixed quickly, reliably and affordable.  Here at the Byerly Body Shops of Louisville we offer top quality Auto Glass Replacement services.  
Our Services Include: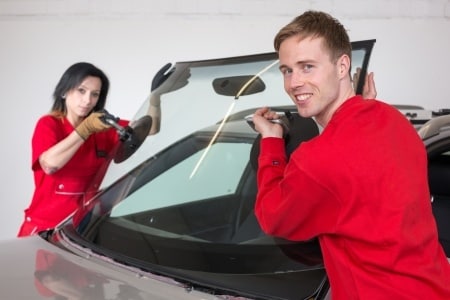 Working with your Insurance company on your claim.
windshield Replacement.
Windshield Repair.
Door glass.
Vent glass.
Quarter panel glass.
Back glass.
Side sliding door glass.
Side mirror and mirror replacement.
Power Window Motor Replacement.
Power Window Regulator Replacement.
Safety
Adhesive bonded glass parts like the windshield, rear quarter glass and rear window glass are a key component of the structural integrity of your vehicle.  Proper Installation is important to maintaining the safety and structural integrity of your car.
Our Byerly certified technicians use advanced adhesives and OEM quality glass to keep your automobile in top condition.
If your vehicle is unsafe to drive, we offer the convenience of 24-Hour towing.  Even better, we are pleased to work with your insurance company to get you back on your way as soon as possible.  Please call us at (502) 371-5185 with all your auto glass replacement questions.