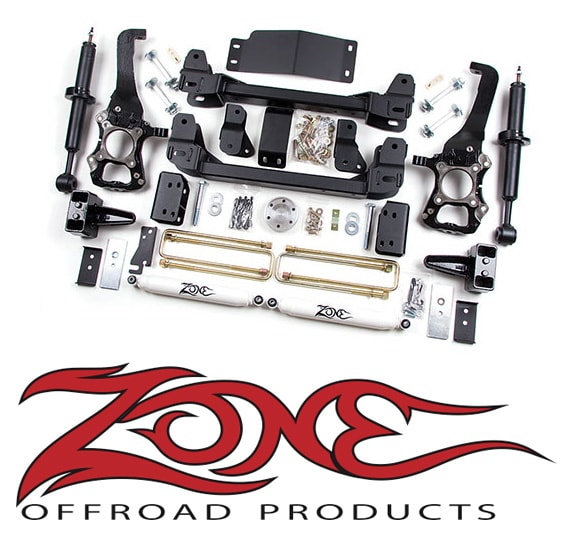 The Byerly Body Shops of Louisville stock a selection of lift and lowering kits to upgrade vehicle performance, appearance or both. If you're looking for the dish on lift and lowering kits, you've come to the right place. Read on for more about suspension lift kits and body lift kits

  Suspension Lift Kits  

We love big trucks at the Byerly Collision Centers and so do you!  Do you enjoy off-roading through rocky, muddy, and mountainous terrain? Are you looking to improve the ride quality and rugged look of your truck, Jeep or SUV?

Installing a suspension lift kit could be the answer to your needs.
  Suspension Lift kits:
Combine shocks, springs, coils, and other suspension kit components to increase ground clearance and performance.
Alter steering geometry that may call for additional calibrations during a suspension kit installation service.
Suspension lift kits are perfect for off-road drivers looking for more ground clearance, bigger tires, and better performance capabilities. Suspension kits will also add an aggressive appearance to your truck, Jeep or SUV.
  Body Lift Kits   

Alternately, if you like the look of a lifted vehicle or want to upgrade to larger tires without having to modify your vehicle's suspension, a body lift kit may be a better option. Body lift kits:

Raise the body of your truck, jeep, or SUV off the frame.
Provide a cost-effective way to alter your vehicle without changing the steering and suspension geometry.
A body lift kit is perfect for aesthetic purposes. While a body lift kit will not enhance your vehicle's off-roading capabilities, it will increase room for engine, transmission, and other aftermarket performance upgrades.
We carry the following brands of lift and suspension kits:

If you are still not sure what kit is right for you, talk to a member of our service staff at (502) 371-5185 today. We will be happy to discuss performance upgrades and lift kit possibilities with your specific model of truck, Jeep or SUV.